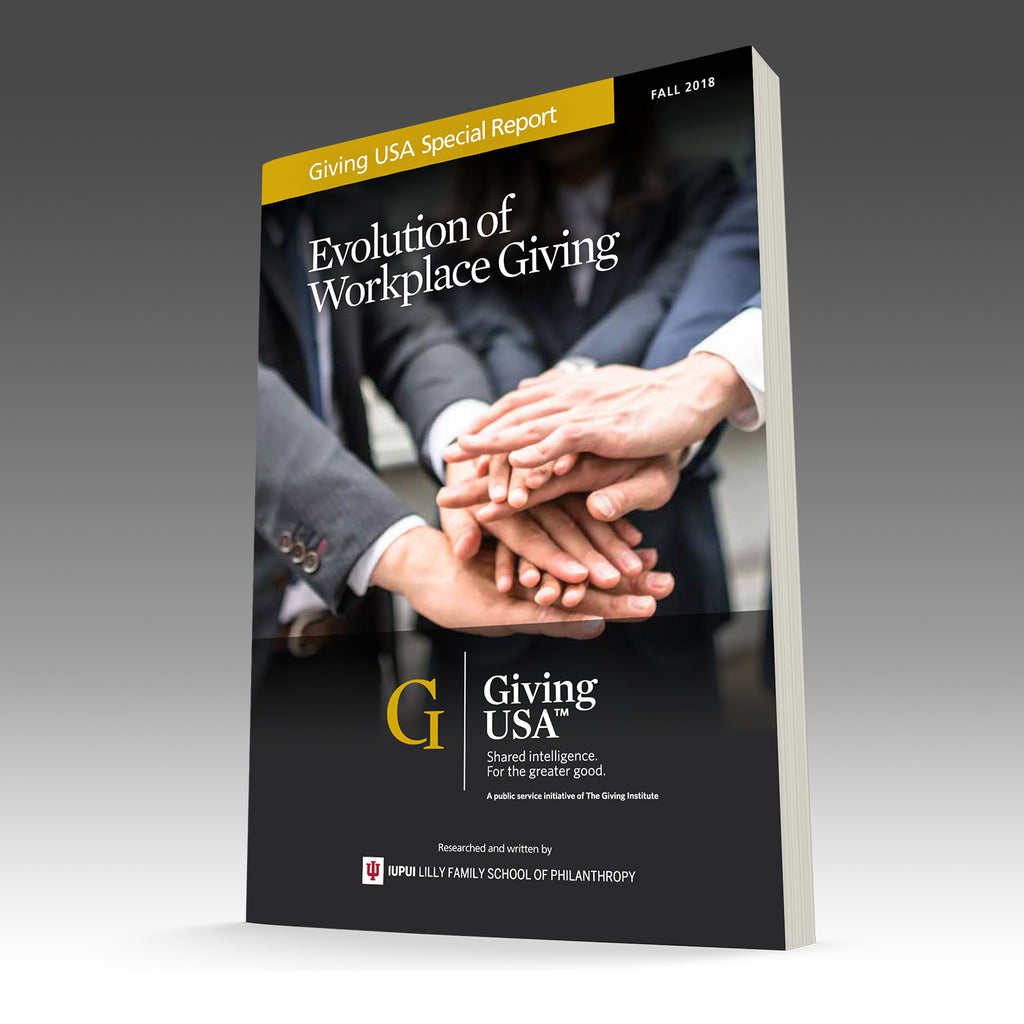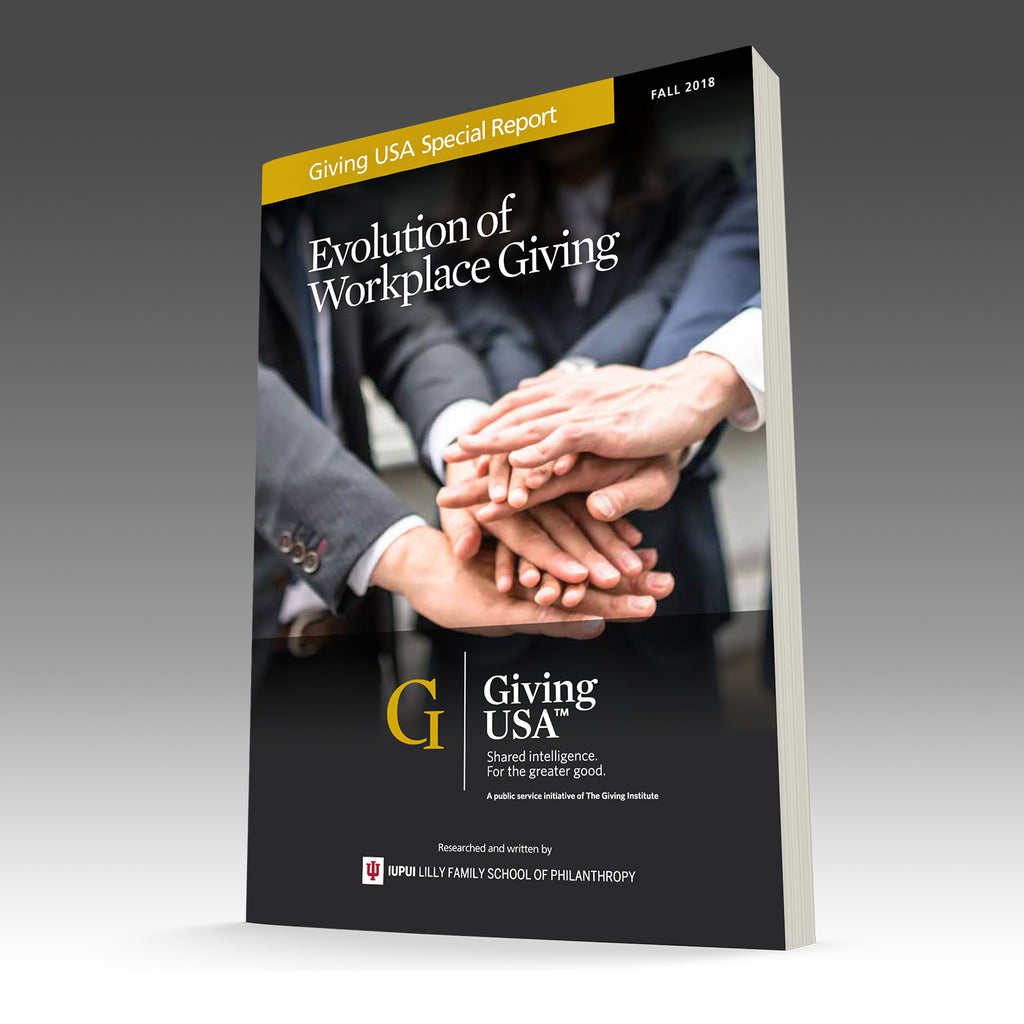 On Sale
Giving USA Special Report - The Evolution of Workplace Giving
As workplace giving evolves, it is vital for fundraisers, practitioners, and scholars to understand the changing business environment and the possibilities for workplace giving in the future.
The Giving USA Special Report, "The Evolution of Workplace Giving" shares data on how employee giving has evolved, including:
How employee giving reflects the attitudes of employees toward their employer 
The level of access employees are given with the organizations they are benefiting 
How decisions are made about the recipients of workplace campaigns
What employees are demanding and how companies are delivering to meet the changing needs for a win-win-win for the employee, company and non-profit organization
The impact of workplace giving on employee retention and profitability when corporate social responsibility (CSR) efforts extend beyond workplace giving to overall business strategy, investments and governance
Researched and written by the Indiana University Lilly Family School of Philanthropy and published by Giving USA Foundation, this special report will answer many of your most pressing questions about how workplace giving has evolved and where it's headed in the future.
Available in digital PDF format or as a paperback book (with digital download), for $69.95.
The digital edition is available immediately as a PDF download. The print edition, available as a 50-page, full-color 6" x 9" paperback book. Print orders will be shipped within 2-4 weeks of purchase. Print purchasers also receive the digital download version immediately upon purchase. Please note Giving USA does not ship internationally. For international orders, Giving USA recommends digital products only.