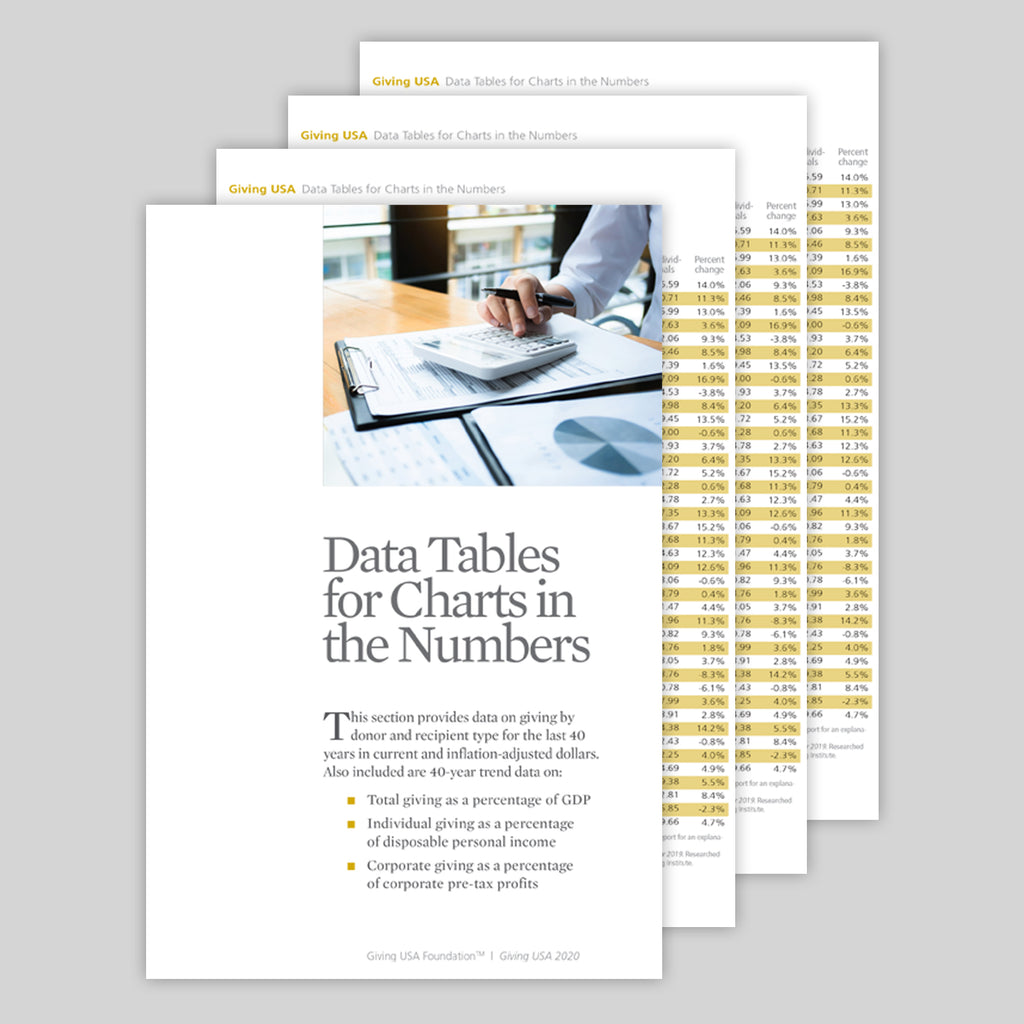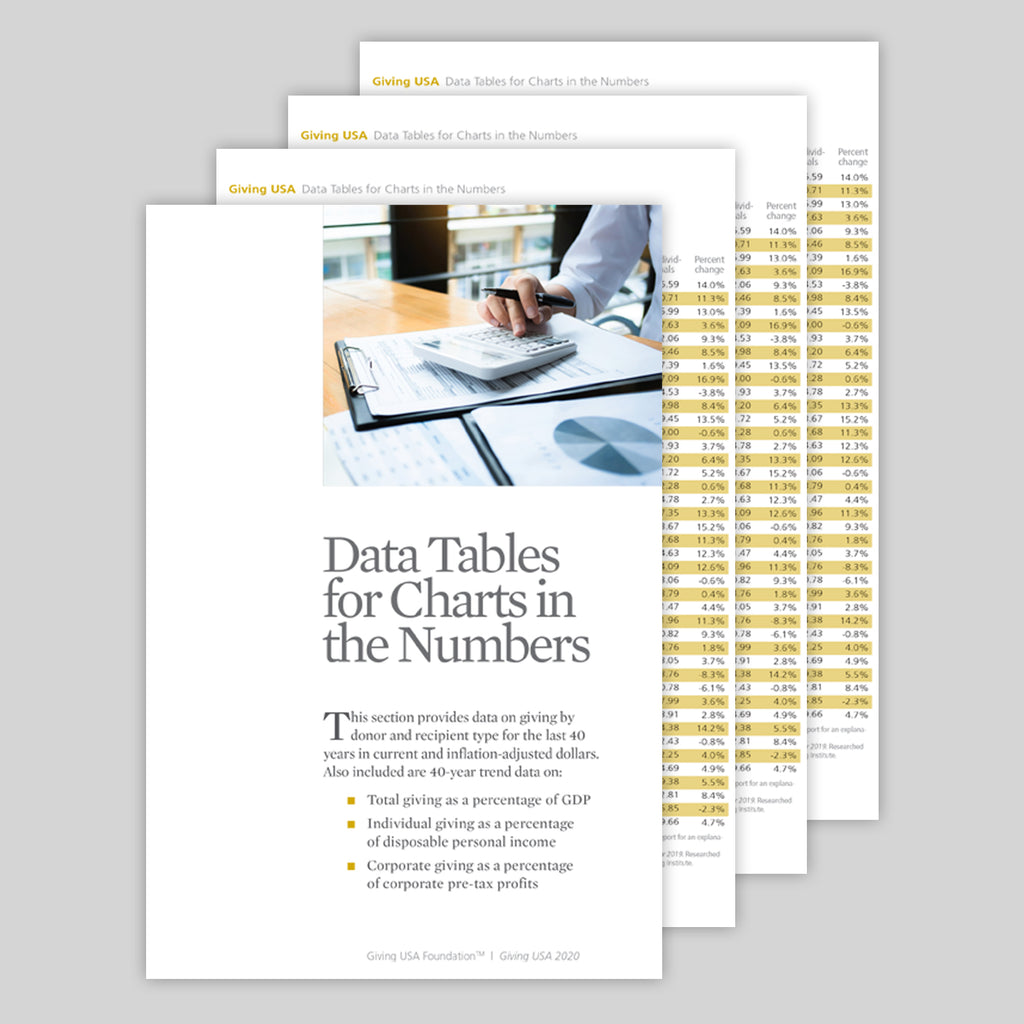 On Sale
2021 Data Tables
Looking for just the numbers? You've found them here.
Purchase the Giving USA 2021 Data Tables for a powerful data set on American charitable giving with 40 years of data for sources and recipient categories:
Giving by sources (individuals, foundations, bequests, and corporations)

Giving to the nine major recipient categories (religion, education, human services, to foundations, health, public-society benefit, arts / culture / humanities, international affairs, and environment/animals)
All data is presented in both current dollars and inflation-adjusted dollars, so researchers can apply the data set that makes most sense for their analysis
Data Tables are ideal for nonprofits, researchers, and others interested in applying their own analyses to time-series data.
What You Get:
This PDF download provides all the data included in

Giving USA 2021: The Annual Report on Philanthropy for the Year 2020

.

Includes over 40 years of data for total giving, giving by source, and giving to recipient organizations in current and inflation-adjusted dollars. These data tables also include 40-year trend data in total giving as a percentage of GDP, corporate giving as a percentage of pre-tax profits, and individual giving as a percentage of personal disposable income.
Order Details:
Digital download will be available immediately upon checkout.
For Subscribers:
This product is not available within the Giving USA Annual Subscription for the subscription year and must be purchased separately.