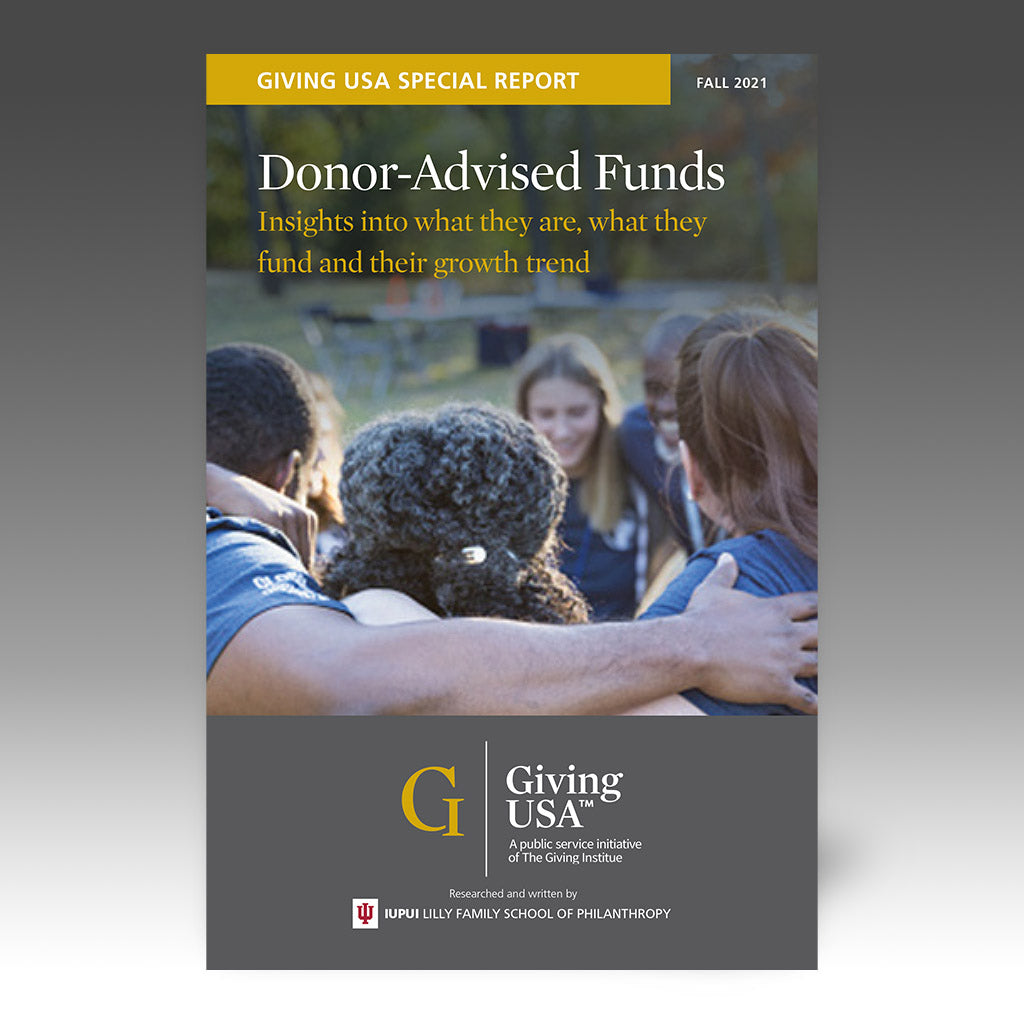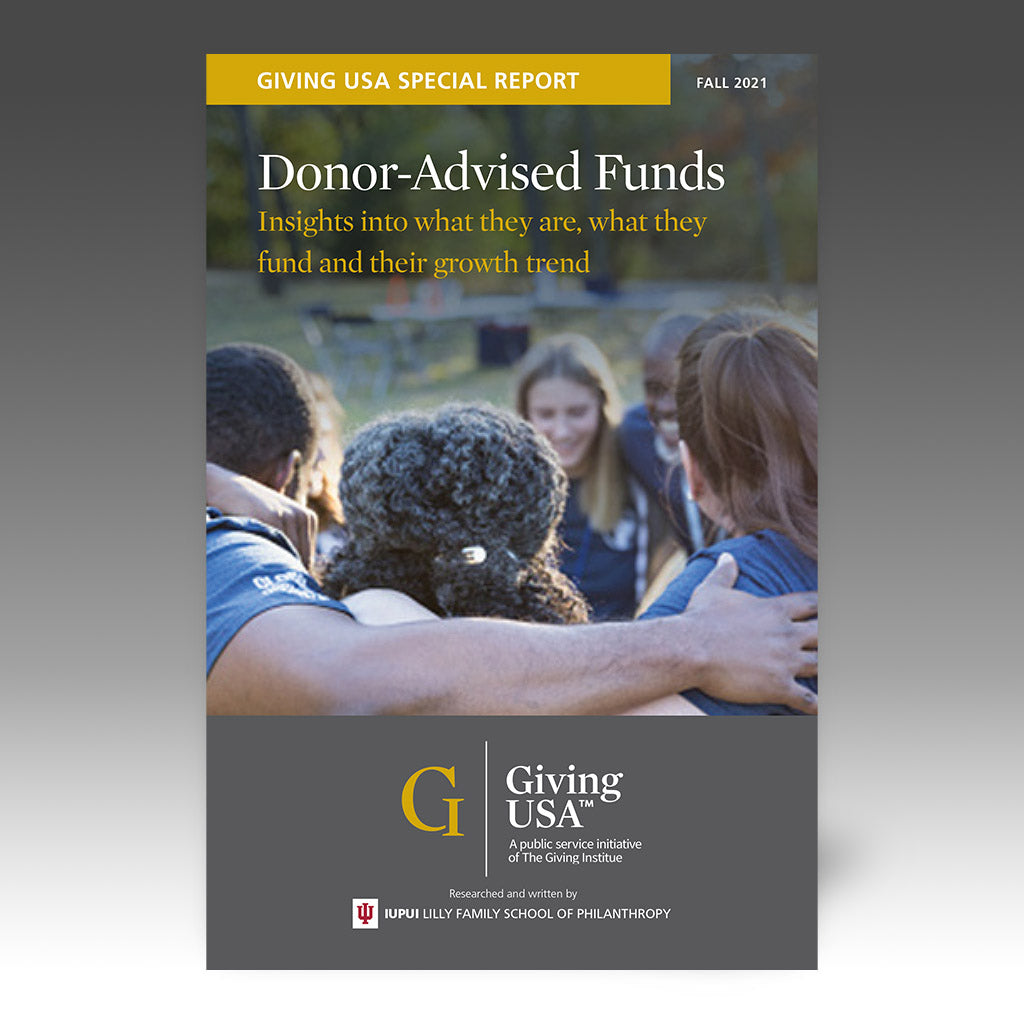 On Sale
Giving USA Special Report - Donor-Advised Funds: New Insights
This Giving USA Special Report is included in Giving USA's annual subscription.
Find out how you can receive more value than ever before!
The most comprehensive study of its kind, Donor-Advised Funds: New Insights is the most exhaustive report on Donor-Advised Funds to date. Readers will better understand the trends around DAFs and their role in the philanthropic landscape, as well as how much is being put into DAFs and how much is being granted from these funds.
The deep insights in this report, a follow-up to Giving USA's 2018 DAF special report, reflect findings from 87 DAF sponsors, accounting for nearly 75 percent of total grant dollars from DAFs for 2014-2018. The report also analyzes $74 billion in grant funds going to over 240,000 organizations, answering important questions like:
What types of organizations receive grants from DAFs?
How have DAF trends changed over time?
How do trends differ among various types of DAF sponsoring organizations; for example, how might granting patterns at community foundations differ from grants at other types of DAF-sponsoring organizations such as national funds or single-issue charities?
Answers to these questions, and much more, are critical to helping you understand the role of Donor Advised Funds in philanthropy today. Purchase and/or download your copy today, and remember – Giving USA subscribers have access to download the full report free of charge.
Available in digital PDF format or as a paperback book (with digital download) for $69.95.
The DIGITAL edition is available immediately as a PDF download.
Order & Shipping Details:

Digital products will be delivered immediately upon purchase and via email. Your printed copy of the Giving USA Annual Report should arrive 4-6 weeks from date of purchase. Please note Giving USA does not ship internationally. For international orders, we recommend the Digital Package.