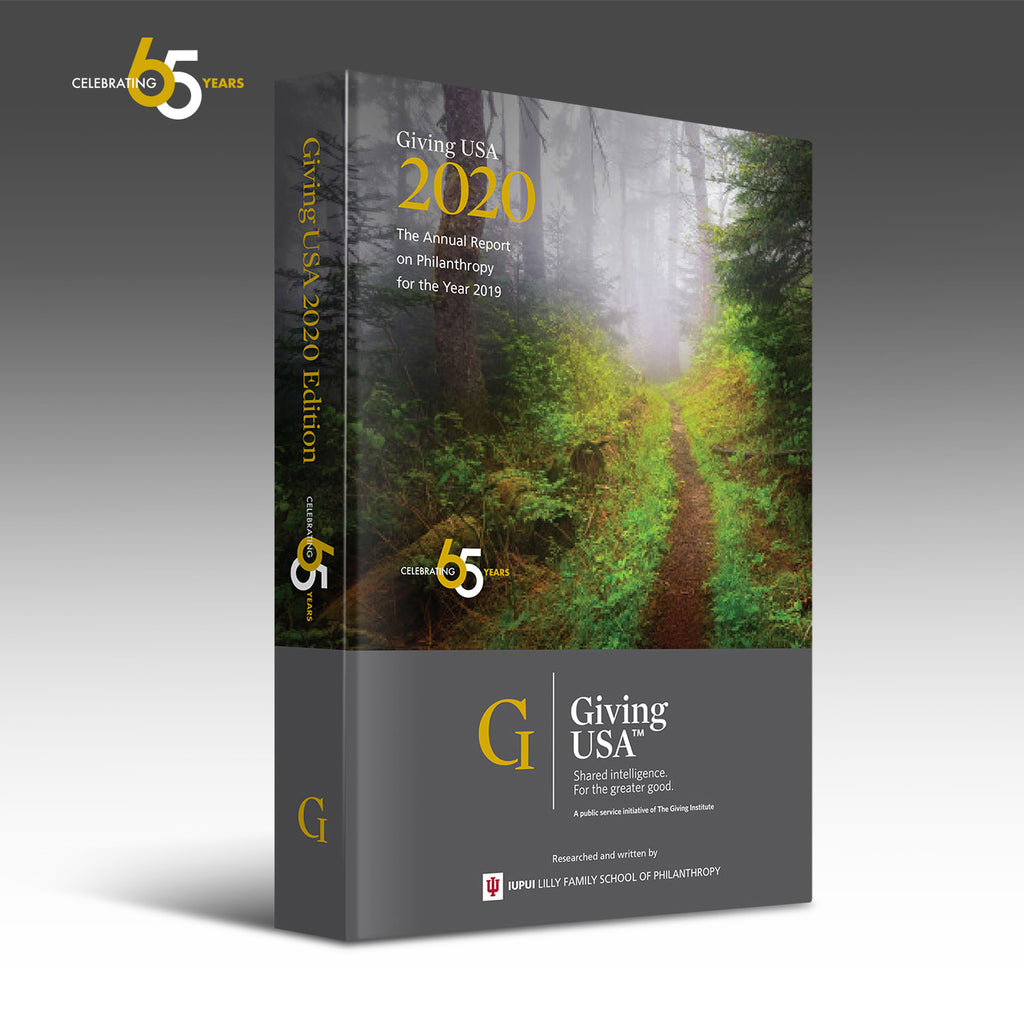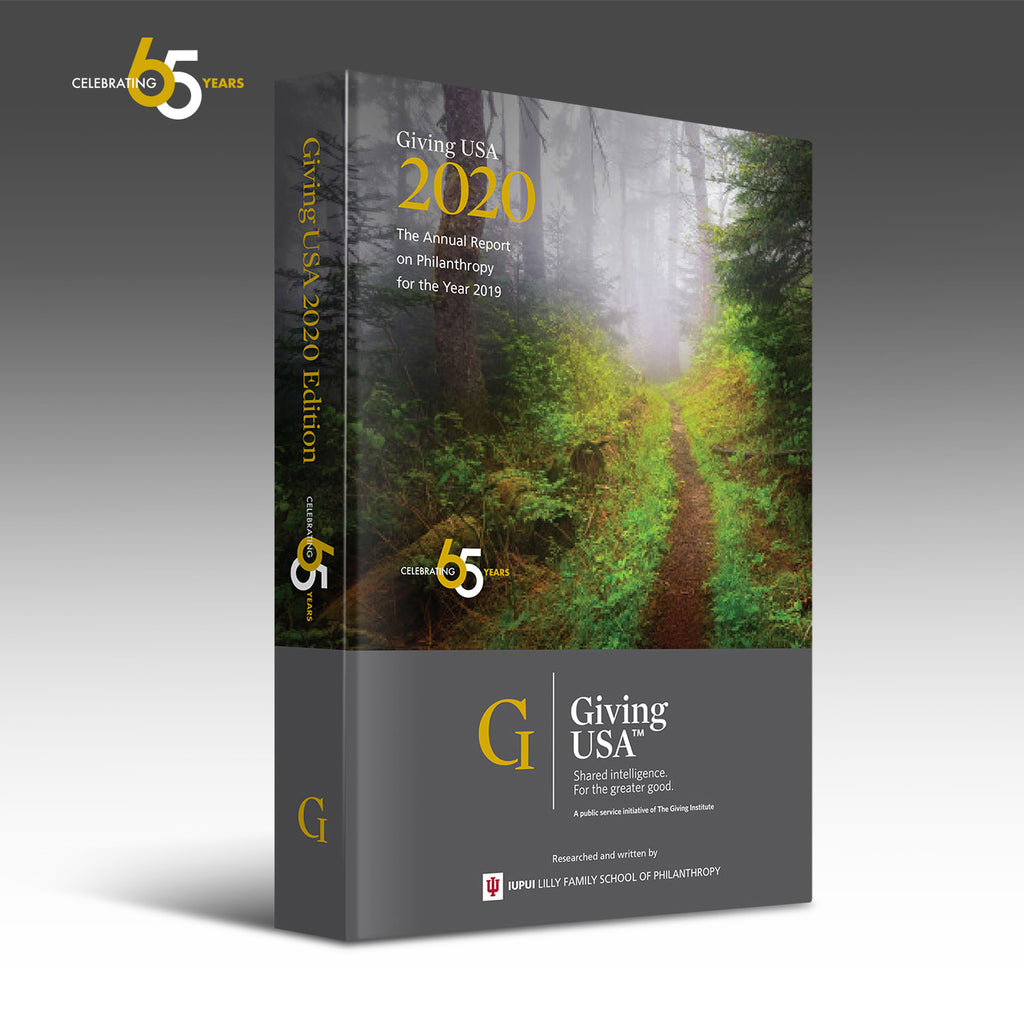 On Sale
Giving USA 2020: The Annual Report on Philanthropy for the Year 2019
Order Giving USA 2020: The Annual Report on Philanthropy for the Year 2019 and secure the strategic intelligence that will help you achieve greater results.
What You Get:
Printed book (select Print+Digital below) of Giving USA 2020 Annual Report

–

The full Annual Report, reporting on charitable giving in the United States for the year 2019. The report's chapters provide in-depth analysis of 2019 findings on total charitable giving, giving by sources, and giving to major recipient categories.


The digital version (PDF) of the full report.


Key Findings (PDF) – A condensed version of the report, including introductory chapters summarizing key factors that affected philanthropy in 2019.


Numbers Overview (PPT) – A 13-slide deck that presents the top-level findings for the year with graphs and talking points. (Want a more comprehensive presentation? See the 40-slide 2020 Comprehensive Presentation PowerPoint)


The 2020 Infographic
Order & Shipping Details:
Digital products will be delivered immediately upon purchase and via email. Your printed copy of the Giving USA Annual Report should arrive 4-6 weeks from date of purchase. Please note Giving USA does not ship internationally. For international orders, we recommend the Digital Package.